Sweet dreams come true here
Enjoy your stay in one of the 134 rooms and eight suites (some with connecting door and wheelchair accessible). All of our rooms and suites are furnished with a balcony, bath/shower and WC, radio, telephone, satellite TV, hairdryer and safe.
Choose between our Standard room – the classic choice with stylish decor and a host of amenities, Comfort room – with more space and/or a unique view of the landscape and lake scenery and our Premium room – the icing on the cake with a cherry on top, too. Get ready for a relaxing holiday in our four-star health hotel.
Room categories at a glance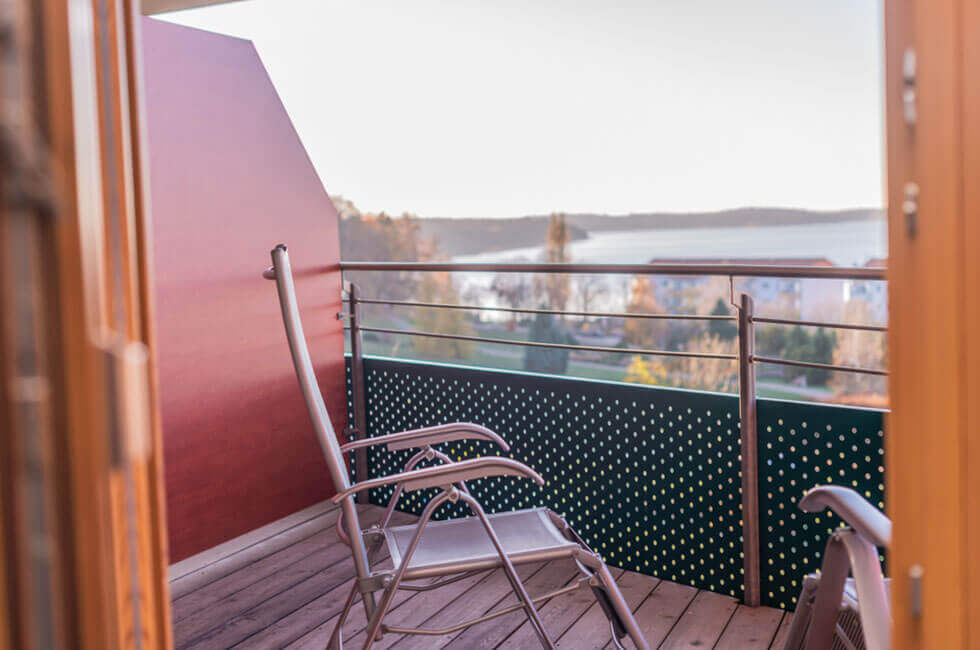 Standard room
Our Standard room is the classic choice. It is available as a double room and offers you the following amenities
(standard features for all of our rooms and suites):
Balcony
Bath/shower with hairdryer and WC
Radio and satellite TV
Telephone
Safe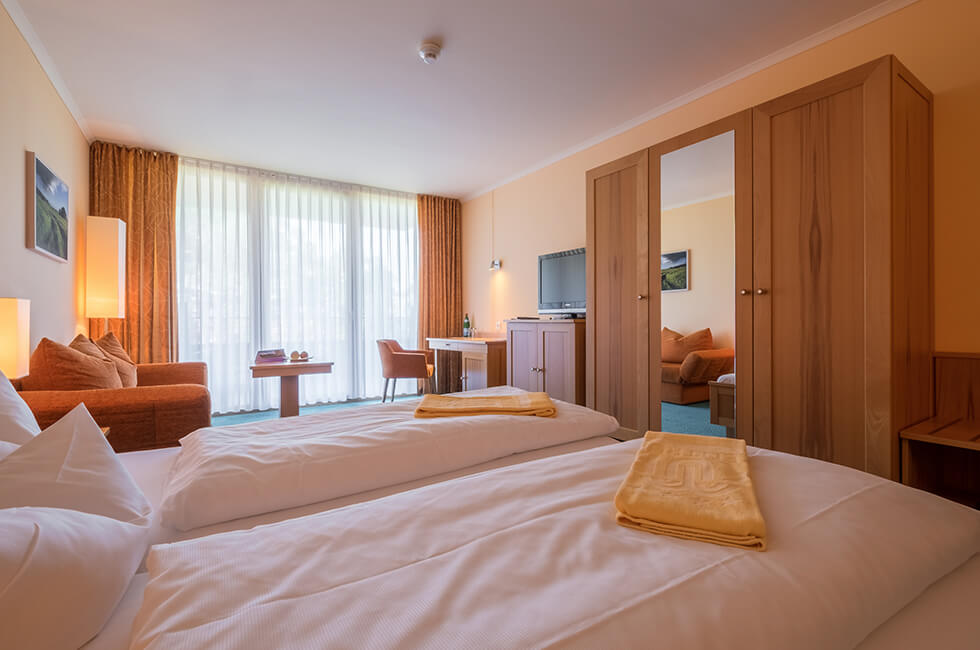 Comfort room
Looking for a little bit more? More space or a view of the pool? Our Comfort rooms are available as single rooms, double rooms and suites.
Same features as Standard room
PLUS: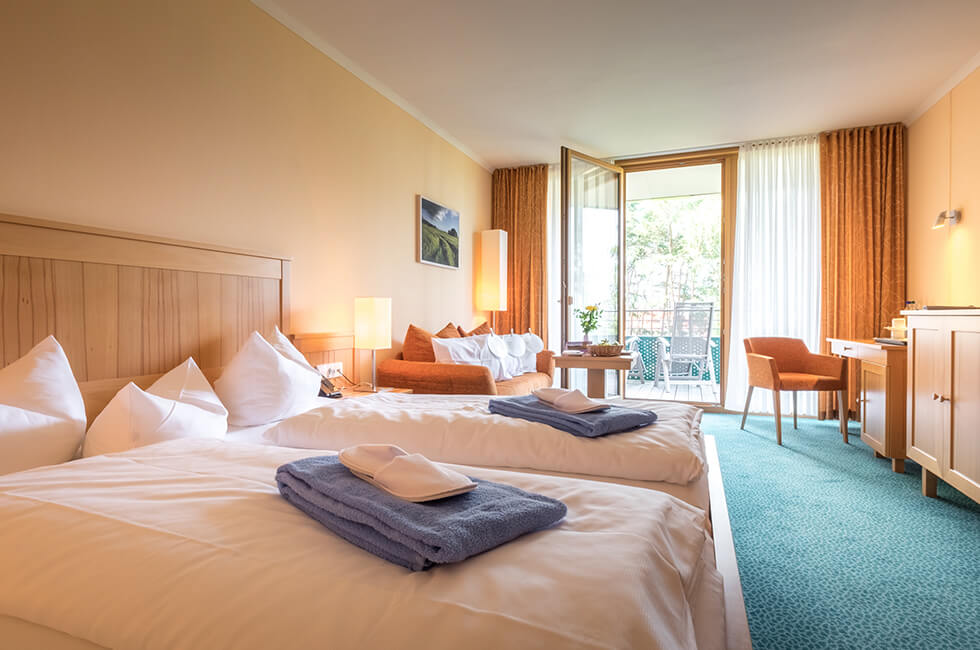 Comfort room with Lake View
Enjoy a unique, unrestricted view of the lake (as single and double rooms).
Same features as Standard room
PLUS:
Already have a favourite room?
Call our reservation team at:
+49 3991 18240 to check availability.
Impressionen